Olivia Rodrigo: Rushes to the top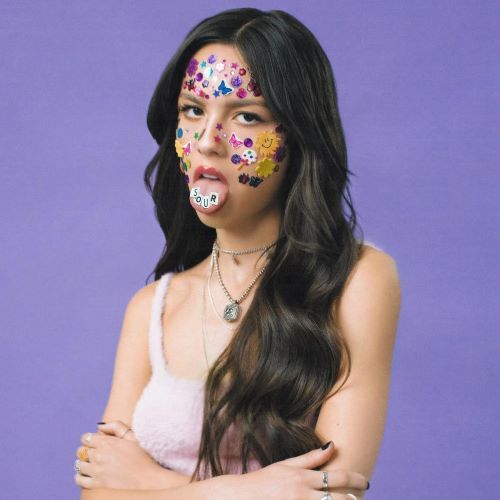 It all started at the end of 2020 when Olivia Rodrigo finally got her driver's license and drove around the suburbs crying. She thought it was a good experience and wrote a song about it which she posted on Instagram. The post quickly got numerous likes and supportive comments so she played it for her producer who decided to make it into a proper song. 
Then on the 8th of January her debut single was released when she was only 17. After only one day, 'Driver's License' quickly ascended to number one  on iTunes. Following that, her song broke the record for the biggest first week in the chart's history receiving 10.9 million streams in only a week. Olivia's song soon also topped many charts including Billboard, Rolling Stones and Spotify.
"The success of Drivers License still doesn't register in my mind as real life" Olivia states in an interview.
'Driver's License' is a beautiful song that greatly shows off Rodrigo's insane voice and songwriting talent. All her lyrics are truly authentic and every note she sings is distilled from raw emotion.
"Personally, I really feel like I'm living through Olivia's words as she articulates a lot of emotions that I tackled as a 20-year-old enduring my first heartache," Bridget says. "Seriously, if Olivia is already writing songs like this at 17, I can't even begin to imagine what else she has in store!"
Recently on the 21st of May, Rodrigo released her first ever album called 'SOUR'. This album contains ten new amazing songs that she wrote in only 4 months. The genres also range from melancholy lyrical to edgy punk, something for everyone. After its release it received 295,000 sales in the United States and became no. 1 in Britain, Canada, Ireland, Australia as well.
The songs 'Jealousy, Jealousy' and 'Brutal' in her new album acts as an edgy critique of social media and the pressure to constantly look perfect in the public eye. It is also an inspiration to all young girls to be who they are and not conform to the expectations of society.
"Cause all I see are girls too good to be true/With paper white teeth and perfect bodies", lyrics from the song. 
Another song 'Hope Ur Ok' is more gentle where Rodrigo reminisces on past friendships. In this song she brings up issues of abuse and rough upbringings. Her songs tries to comfort those who are facing these problems by communicating the importance of having hope for a better future. 'Hope Ur Ok' also reaches out to the LGBTQI+ community showing her support for them and how she is encouraging their acceptance. 
This meaningful and reflective song ends the album on a poignant note with beautiful lyrics such as "Does she know how proud I am she was created? With the courage to unlearn all of their hatred?" 
Rodrigo is a great role model for all young girls, being the first woman in 10 years to have the biggest song of the year. Go listen to her songs and support the young artist: Olivia Rodrigo.
Leave a Comment