Literature, Landscapes and … Leprechauns?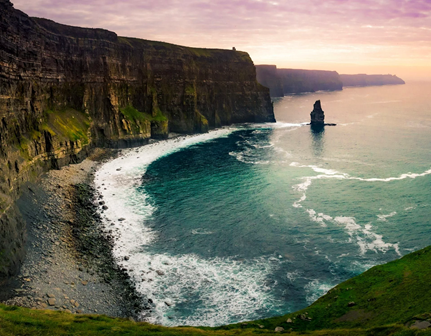 The Republic of Ireland is often referred to as a country filled with beer, potatoes, four-leaf clovers, and gold left by leprechauns at the "end of rainbows"; but there is so much more beyond the superficial stereotypes of Irish culture. Irish tradition and nature are exceptionally diverse and unique, ranging from literature to landscapes and even to folklore. Unsurprisingly, the people of Ireland are generous and welcoming – but why do these destructive stereotypes continue to persist in a world of supposed goodwill and conscientiousness? 
Ireland's scenery boasts some of the most alluring, ethereal landscapes in the world: from the Cliffs of Moher in County Clare – the setting of many iconic movies and TV shows, including the "Harry Potter" franchise and the movie "Leap Year" – to the Giants Causeway, an igneous rock formation of 40,000 hexagonal black basalt stone columns and the basis for many traditional Irish folktales and myths. Commonly referred to as the "Emerald Isle," Ireland is covered in vast amounts of greenery. From forests to national parks and farms, the nation is evergreen and overflowing with flora and fauna – a pleasant contrast to the bustling metropolis of the 21st century.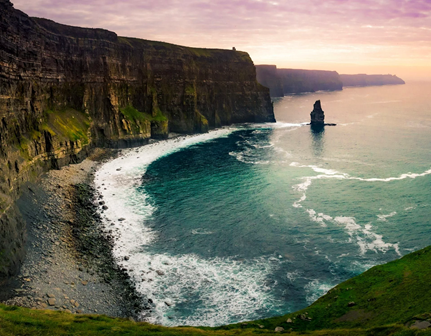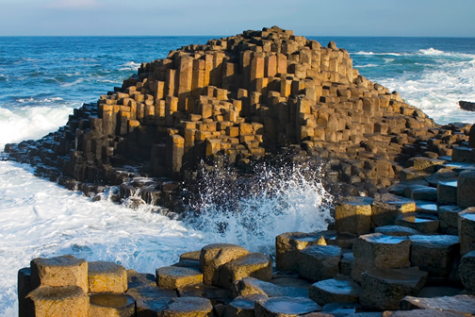 Additionally, Irish music, folktales, and literature are well-known and respected worldwide. Oscar Wilde's novel "The Picture of Dorian Gray", which was published in 1890, has sold millions of copies and has been continuously in print for over 130 years, remaining an iconic classic of English literature. "U2", an Irish rock band that first formed in 1976, took the entire music industry by storm for decades, with the group being inducted into the Rock Hall Of Fame in 2005, and receiving 22 Grammy awards throughout their career. Traditional Irish instruments, such as the Bodhrán and the Uilleann Pipes continue to be played in pubs and even on the streets, filling bustling towns with an aura of positivity and enforcing the sense of community amongst absolute strangers. Folktales such as "Tír na nÓg"  (Land of the young) and "The Children of Lir" were first passed down by word-of-mouth through generations of families and later adapted into novels and stories, still taught in schools and shared amongst families as bedtime stories.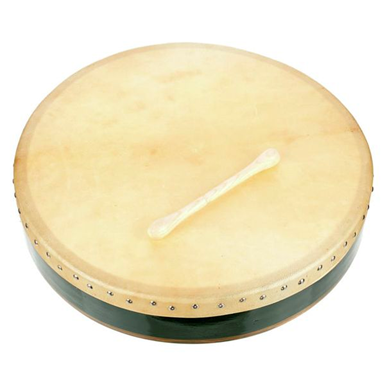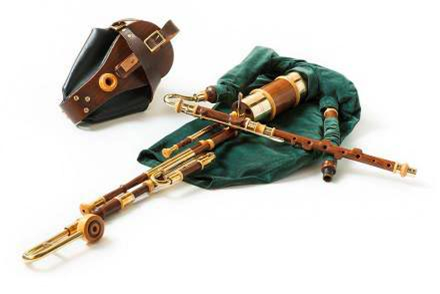 Unfortunately, derogatory and damaging stereotypes of Irish culture, people, and traditions have been rampant throughout society for generations. Often portrayed in the media as freckled and ginger, garrulous and hard-drinking, the Irish have been simplified and misunderstood in film and TV for generations. While there has been a drastic shift in the economic structure of Ireland in the past few decades, transitioning from an agricultural land to a country of economic prosperity and one of the fastest-growing nations in the European Union, a message of change and growth in the country has not always been executed particularly well in film. Stereotypes can still be identified in contemporary depictions of Irish characters in foreign cinema, and Dr. Ruth Barton , a graduate of Ireland's most prestigious university (Trinity College) even stated in her thesis: "It's not that long ago that we were fighting to take control of our image and we still take it badly when other people claim to speak on our behalf". She explained how difficult it is to find a balance between an "authentic" Irish representation and a demeaning caricature. 
Over the past few centuries, Ireland has faced many hardships, from the Great Irish Famine of 1845-1852, which resulted in the migration and death of millions of Irish citizens, to the Easter Rising of 1916 during which Ireland gained independence from the British, and even to recent struggles during the COVID-19 pandemic. In addition, during the 700 years that Ireland was under British rule, many authentic aspects of Irish tradition were lost and even forbidden. Due to these difficulties, it became even more important for Irish people to protect their culture and practices, spreading their traditions and even holidays abroad. "St. Patrick's Day", a holiday that occurs every year on March 18th, honours the patron saint of Ireland and is now celebrated worldwide. The celebration of Halloween originated in Ireland, initially being called "Samhain": a day on which to celebrate the dead and banish evil spirits. It is now celebrated in almost every country. Both of these holidays found themselves all around the world due to Irish migrants who, no matter how far from their homeland, persist to admire their heritage. 
Irish people are generous and talkative, welcoming towards all and incredibly perseverant. They aren't the only community who face harsh stereotypes and critiques, but continue to be proud of their identities and share their culture with others. In 2022, the film "An Cailin Ciuin" became the first film in Irish to be nominated for an Academy Award, and the Irish Rugby team is currently ranked first in the world as the strongest rugby team. Irish culture is diverse and unique, and extends so far beyond all predispositions and stereotypes. So if you're ever looking for a place to go on holiday, or simply to learn more about, don't exclude Ireland from your list of possibilities! 
Sources and Recommended Reading: 
https://www.bbc.com/culture/article/-why-hollywood-gets-the-irish-so-wrong 
https://www.britannica.com/event/Great-Famine-Irish-history
https://culturalatlas.sbs.com.au/irish-culture/irish-culture-core-concepts 
Leave a Comment