Photo-Poetry: Expanded Artistry Through Symbiosis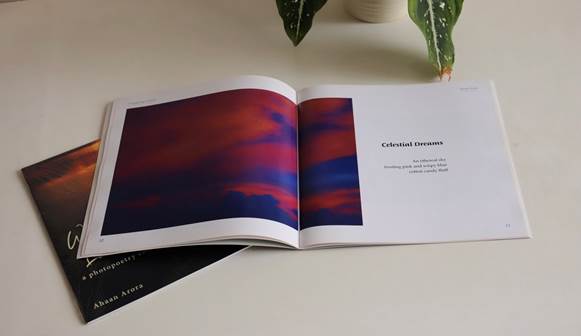 Photo-poetry is a relatively obscure phenomenon, consisting of the combination of two distinct art forms. However, precedence may not be given to either of the artist(s) behind the work. Instead, it may be the interplay of these two forms that is underscored in this expanded exhibition. The subjective connective strands allow both poem and photograph to be infinitely in conversation with one another and enables the reader to make meaning from this playful exchange of visual imagery and verse.
Poet, Robert Crawford, and photographer, Norman Mcbeath, lay out principles of photo-poetry in a 'Photopoetry Manifesto' found in the book 'Chinese Makars'. Some points include the idea that poems and photographs 'encourage each other's obliquity', both poetry and photography 'should be able to stand alone in their own right' and that the 'pairing should allow for serendipity' among other such guidelines.
The above principles were especially useful to me as I endeavoured to compose a photo-poetry collection in the summer of 2020. Before commencing this personal project, I was not even aware of photo-poetry as a field to express thoughts, emotions, feelings and ideas. Given my interest in photography and literature, it struck me to combine the two art forms and express myself using an encompassing topic that I was passionate about. As I was researching photography and poetry, I chanced upon material on photo-poetry.
Regarding the conceptual framework for the collection, I chose something akin to 'the beauty of nature'. For the photography, I was able to convey moods, feelings and ideas through lighting, colours, composition and other photographic elements. However, with the complementation of literary devices and words, a more unrestricted way of expression and perspectives came about.
My photo-poetry collection is entitled 'A Wayfaring Lantern' and was published in August, 2020.
Sources and recommended reading:
https://thephotographersgallery.org.uk/photography-culture/what-photopoetry 
https://www.photopedagogy.com/photopoetry.html#:~:text=The%20term%20'ph otopoetry%20and%20its,often%2C%20directly%20and%20symbiotically%20rel
ated
Links to my photo-poetry book:
https://www.amazon.com/Wayfaring-Lantern-photopoetry-collection/dp/164951798X/ref=tmm_pap_swatch_0?_encoding=UTF8&qid=&sr=
Leave a Comment