Top 3 Stories in Euro 2021: The Beautiful Game
ConThe Euro 2021 ended, but the excitement of it will continue. Maybe you will be able to make new friends by reading this story and keep up to date with the world of football. Enjoy the article!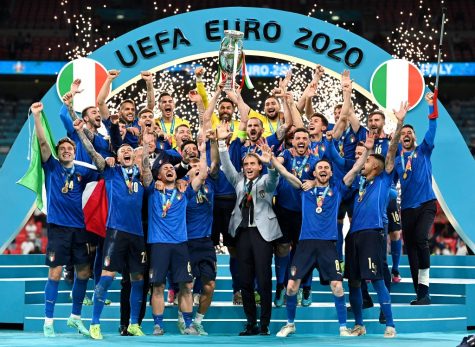 1) Italy were crowned as Champions of Europe. This was not expected, considering that odds placed on them to win the tournament before it began, were said to be at +800 on bet365. Though they had a strong qualifying campaign (only nations that are 1st and 2nd in the qualification group stages can compete in the actual Euro tournament), other nations such as World Cup winner France, Belgium ranked #1 in FIFA rankings, and previous European Champions Portugal were predicted to win. What powered Italy to win was mostly their mentality and the ability to grind out results in tough games, as they had to go through 3 games lasting over 120 minutes including the penalty shootout (Tournament football games, unlike domestic league games, have 90 minutes as usual, and if the score is a draw, they play an additional 30 minutes. If the winner is still not decided by then, the teams face off in a penalty kick shootout). For the Italian team, there was no Most Valuable Player, because every player deserves this award, as they were the epitome of "One for all, all for one". Congratulations to Italy!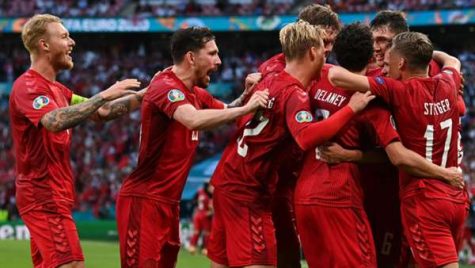 2) Denmark. This single word is enough for people to remember what a journey it has been for the Scandinavian nation. Their hopes of advancing into the tournament seemed doomed when their star player, Christian Eriksen, suddenly collapsed from cardiac arrest during the opening game and was rushed to the hospital by paramedics on the scene. However, this sparked something inside the Danish players' hearts.  After narrowly advancing from the tournament group stage (tournaments in football work in a group stage format where 4 teams go against each other once, then the leading 2 would advance to the knockout rounds), they went on to beat Wales and the Czech Republic, before being eliminated by England where both teams fought to the last minute. As a devoted football fan, it was truly inspiring to see so much passion and strength in the Danish national team, overcoming a tragic event. A round of applause for Denmark's remarkable achievement.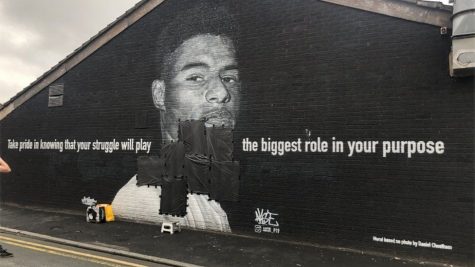 3)  Race and Ethnicity. As members of a Global Academy, we all respect each other, regardless of nationality, age or ethnic background. However, this was once again not the case for some fans that were upset that their country lost in the Euros. The image shows the aftermath of vandalism on a mural in Manchester, of England forward Marcus Rashford. As a person respected not only for his skills with the ball, but also his efforts to save children from poverty by providing food and shelter for orphans, this mural was created to thank his actions. However, on the night England lost the final to Italy, several fans came to this mural to spray racially abusive graffiti, due to the fact that Rashford's family is of Saint Kitts descent. This was covered immediately using black sheets shown in the image the next morning, and these were decorated by hearts and messages of support by respectable people. Similar issues happened on social media, targeted towards Bukayo Saka, another English forward and comes from Nigerian descent, where he was sent racist and abusive tweets and posts for missing a crucial penalty kick that cost them the title. These incidents showed that racism still very much exists, and people like us CGA students with a global mind also have the power to contribute to the end of this terrible culture.
The Sports team of the CGA Press will continue to cover experiences of athletes that you could be in the same classroom everyday. Look out for new articles released on the 2nd and 4th Friday of each month.
View Comments(1)